use your skills as a lactation professional to confidently guide parents and babies past bottle refusal- without forceful tactics, starvation or tears
"I LOVE Rachel's approach that this is a 'team effort' and not a 'fight' or a 'battle.' Also, Rachel is a GENIUS. The way this material was presented was truly incredible. From the oral anatomy review, to the bottle/nipple types, to the WHO code, to the practical/clinical case studies and videos . . . MWAH, Chef's KISS!"
"Up to this point, my recommendation for families has mostly been just trying a BUNCH of different things and hoping something sticks. This approach is so much more systematic and individualized, observing where each baby is struggling with the bottle and then creating a plan for that family to address it!"
"I found Rachel's explanations brilliant and clear, adding to the knowledge I already had on how oral function impacts breastfeeding. My biggest takeaway is we've got to teach parents WHY their baby who *can't* bottle feed can't do it and *how* to help them learn instead of feeling angry and frustrated toward a 'stubborn' baby who 'won't' take a bottle."
When you truly understand why bottle refusal happens
and how to solve it, you'll ​
Not only will your clients feel immediate relief from the anxiety caused by bottle refusal- but also, learning to work with their baby (and not against their baby) builds their confidence as parents.
You'll deeply understand the oral function problems that cause bottle refusal and be able to provide families with a step-by-step plan for success.
Become the local bottle refusal expert as happy parents sing your praises to their friends, neighbors, and medical providers.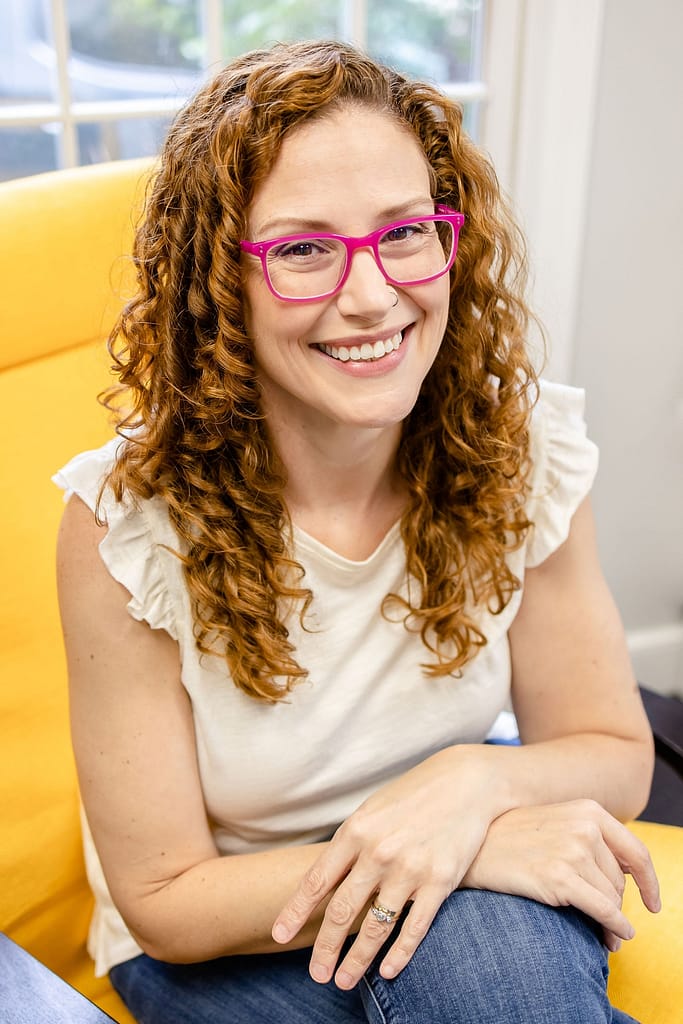 I'm an IBCLC (International Board Certified Lactation Consultant) with a very busy private practice outside Boston.  Yes, I say "wicked" every day in real life.
I began doing bottle refusal consults in 2018 but I quickly realized that everything I'd been taught- make the mother leave the house, if baby is hungry enough they'll take it, make sure baby is sitting up right and being pace fed- wasn't helping the babies I worked with.
I soon began my deep dive into truly understanding bottle refusal and not just brushing it off as baby's preference or a battle of wills.
And when I changed my tactics and developed my own method to guide babies past bottle refusal- my clients started calling me a bottle wizard.
In the following years I have spoken at multiple national conferences on bottle consults, have worked 1:1 with hundreds of families on bottle refusal, and met with families in over 40 US states and multiple countries virtually.
I created Guiding Bottle Breakthroughs to teach other lactation professionals why babies "refuse" bottles, what matters about bottles, and how to teach babies to bottle feed.
After all, I'm only one person. I can't help all the babies- but together? We are a movement! 
This is what the parents I've worked with say
about my Bottle Breakthroughs method:
"after my son refused a bottle for over 2 months Rachel got him to drink one within 10 minutes of our first visit. She worked with me patiently over the next 2 weeks to consistently replicate this at home, and my son is now consistently taking the bottle with ease! Rachel also made me feel confident and empowered as a first time mom that I was making the right choices in my feeding journey. Thank you thank you Rachel!"
-Allie & baby Sam (4 months)
"I had lost hope my baby would ever take a bottle again. I bought an insane number of bottles and spent hours trying to coax her to drink from them with no success. In desperation, I scheduled an appointment with Rachel. I wish I had done it sooner and saved myself all those hours of anxiety and tears.
Rachel with just one virtual visit was able to resolve our bottle problems. Rachel gave us a plan with specific recommendations for bottles and exercises to help build bottle skills. With only one day to spare before starting work this has been such a relief!"
-Katie & baby Lily (5 months)
"My daughter would not take a bottle at all and would scream when we would try. I felt hopeless and was stressed because I was going back to work in a few weeks. Within a week and a half of seeing Rachel, my daughter is drinking 4 oz bottles like a pro. It was clear Rachel has a lot of experience with bottle refusal and took the time to explain to me why my daughter was struggling and what all her behaviors meant. The techniques she gave me to use at home were easy and worked so fast!"
-Anna & baby Juniper (4 months)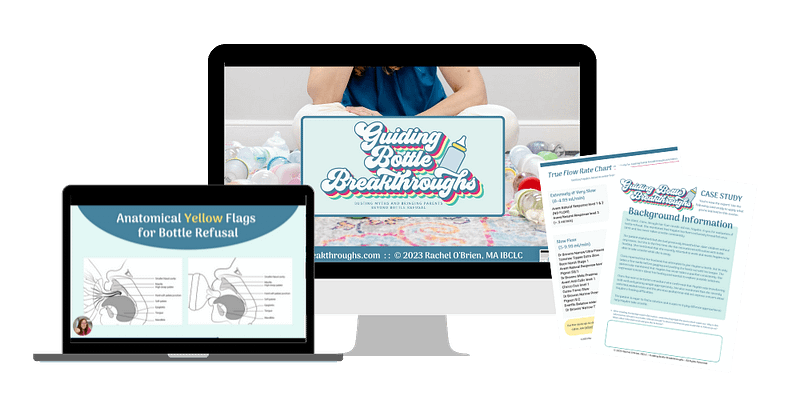 In Guiding Bottle Breakthroughs, I teach you exactly how to get these amazing results from your own bottle refusal clients. 
This comprehensive course teaches you step-by-step how to identify the reason a baby is refusing bottles- and then how to teach parents to work with their baby to take the bottle. 
Guiding Bottle Breakthroughs covers absolutely every step of my successful bottle refusal method- and you'll know how to ethically teach parents about bottles while staying within the scope of your lactation certification.
Some of the best feedback I've received has been from IBCLCs who were able to solve bottle refusal with their OWN babies!
Here's what's waiting for you inside
Guiding Bottle Breakthroughs
11 CERPs- 6 L-CERPs, 4 R-CERPs, 1 E-CERP
(7 modules- 7+ hours of recorded instructional content!)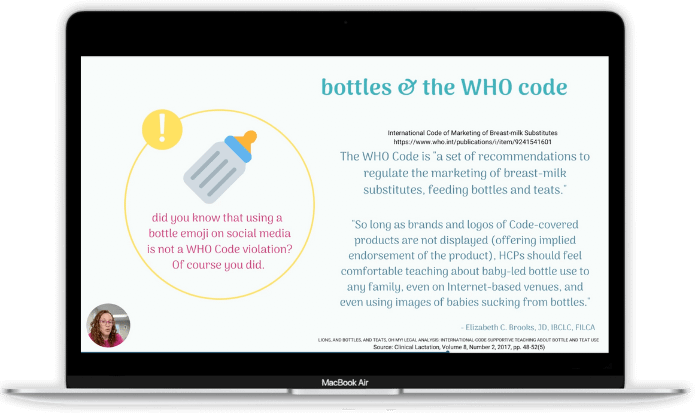 Yes, you CAN talk about bottles!
No more worrying that the WHO Police are after you- you'll be confident in what you can and cannot say or teach about bottle use.
Breast or bottle? What's IN the bottle?
Learn how feeding bottles of pumped milk can protect breastfeeding and lower parents' risk of Perinatal Mood and Anxiety Disorders (PMADs).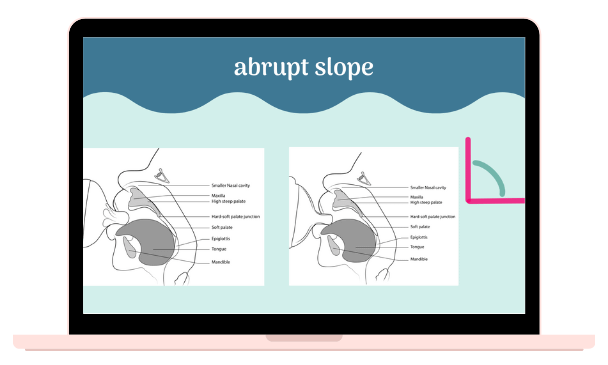 Everything you've ever needed to know about bottles
(but were afraid to ask)
The secrets the bottle companies DON'T want you to know about how their products work- and the shady marketing tactics they use to sway your clients.
Nobody said it was easy:
How babies bottle feed (...or don't)
Confidently assess the anatomical and functional reasons a baby is refusing the bottle- and why all the common bottle refusal advice is wrong.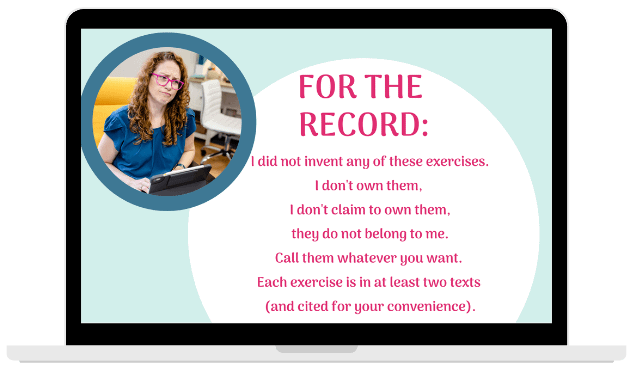 Breaking through bottle refusal
This is where the magic lives! Bring together everything you've learned and create a "life saving" step-by-step plan for your clients.
The Bottle Breakthroughs consult
No gatekeeping here! From intake through follow-up, you'll learn ALL the steps of my bottle refusal consult method.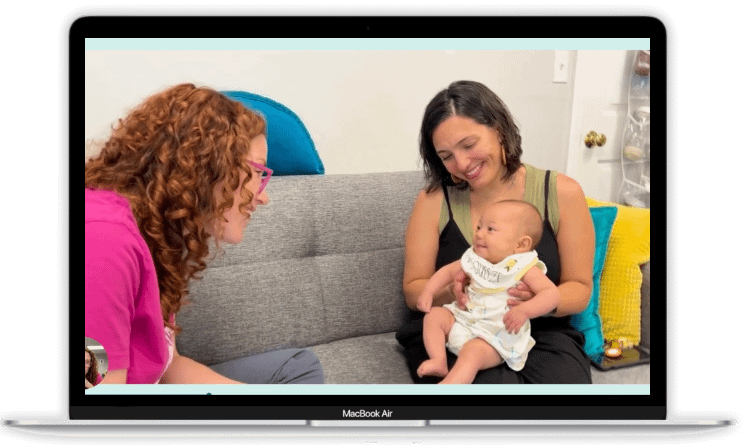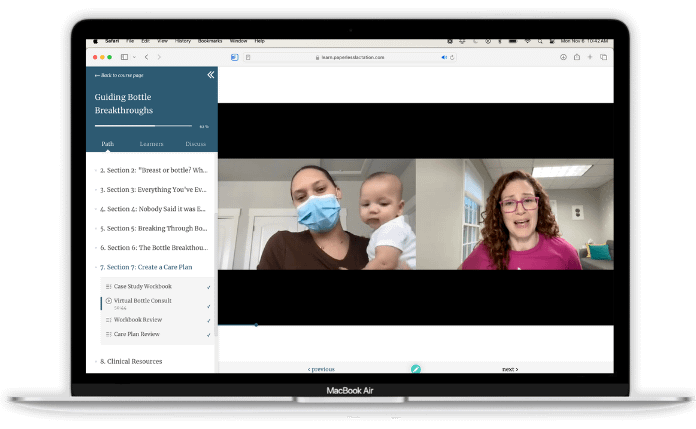 A full, real case study including the video of an ENTIRE virtual bottle refusal consult.
BUT WAIT... THERE'S MORE!
(Any other 80s babies out there actually HEAR that sentence when you read it?)
Guiding Bottle Breakthroughs includes these bonuses: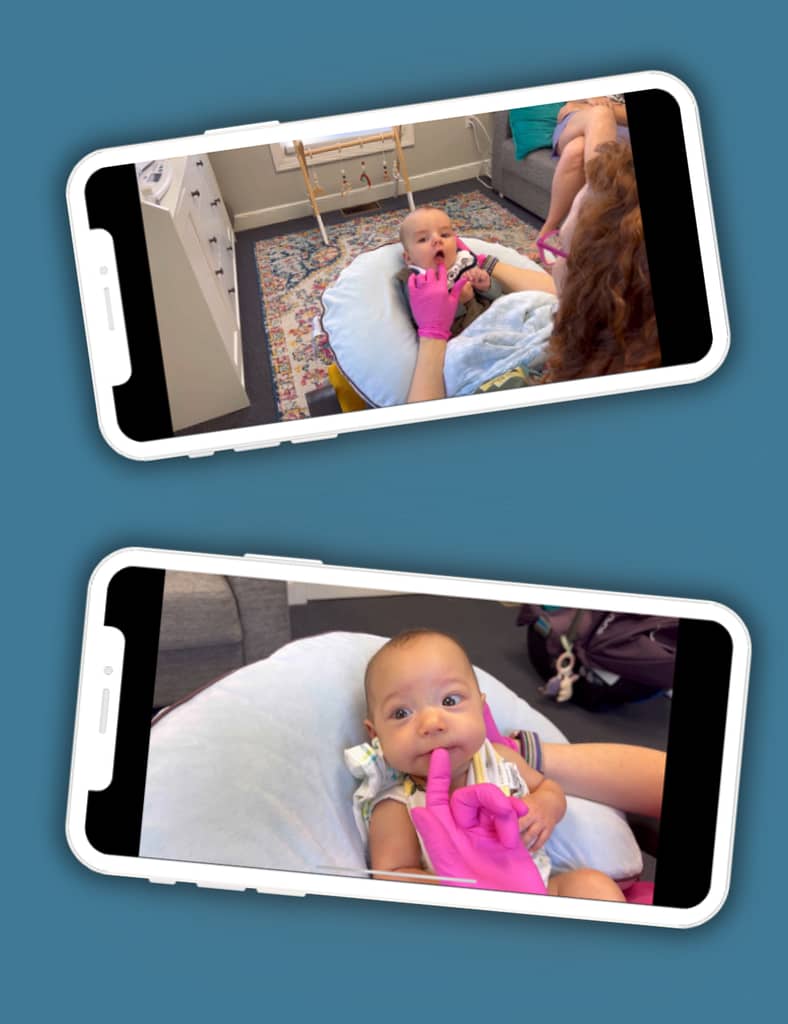 15 demonstration videos showing Rachel working with babies on various bottle feeding skills- PLUS links to videos of each oral function exercise exclusively for sharing with your clients
CHARTING FORMS & HANDOUTS
Customizable charting forms for Bottle Breakthroughs consults and care plans- PLUS handouts for yourself and your clients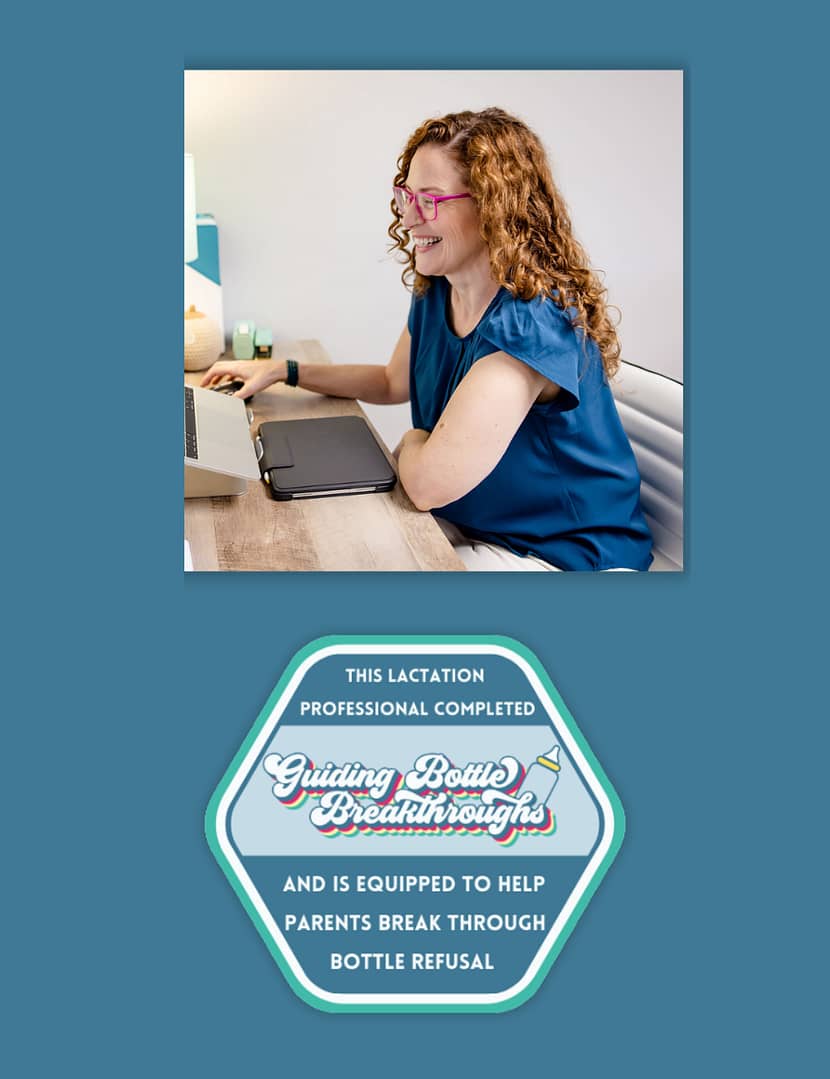 I will provide you with personalized feedback on your final assignment- and once completed, you'll receive a certificate of completion PLUS a website badge letting families know you've been trained in bottle refusal
Scholarships may be available for those identifying as BIPOC and/or LGBTQIA+ or who are residing and practicing in countries designated by the World Bank as low or low middle income.
Bulk discounts available for group practices with more than 1 lactation professional on staff.
 Please email us for more information on scholarships or bulk discounts.
More than 200 of your lactation colleagues have already purchased Guiding Bottle Breakthroughs. . . check out these reviews!
Rachel is AMAZING! She put together a wonderful educational experience, including videos and resources. You can tell that she put so much work in this. Her knowledge is spectacular. She made me feel more confident in my abilities to assist families with their feeding difficulties. This course was engaging and captivating. Thank you so much Rachel for spending time with us, and sharing your amazing knowledge!
This course has been one of the most helpful courses I've taken so far (and I've taken a lot of courses). Rachel shares her knowledge in a clear and understandable way and then provides helpful examples that solidify the information in a "real world" way. After taking this course I now realize I really don't know how I would have ever been able to do this before. 100% recommend!
All the little tips and tricks for working with the babies – showing how you position them and how you talk to the families about it was priceless.  I feel like after so many courses you have new information and it's hard to feel confident in implementing it because you haven't seen it in action – can't say that about this course!  The videos, and the step by step care plans are invaluable.  So thank you!
is Guiding Bottle Breakthroughs for you?
Great question. Let's discuss.
Guiding Bottle Breakthroughs
is not for you if:
Guiding Bottle Breakthroughs
is perfect for you if:
You've got questions? I have answers!
Don't see your question in the FAQ's?
I love connecting with you and answering your burning questions about Guiding Bottle Breakthroughs. You can email us directly at hi@rachelobrienibclc.com and I'll respond within 24 business hours.
© 2023 Baby Breakthroughs, LLC DBA Rachel O'Brien, IBCLC  |  www.guidingbottlebreakthroughs.com
Annie Frisbie IBCLC, Inc is an approved Long-Term Provider by the International Board of Lactation Consultant Examiners #CLT120-02. Nursing CEUs are awarded by the Alabama State Nurses Association. Dietetics CPEUs received prior approval from the Commission on Dietetic Registration (CDR) for CPEUs. Annie Frisbie IBCLC, Inc actively supports the World Health Organization (WHO) International Code of Marketing of Breast-milk Substitutes and subsequent World Health Assembly (WHA) resolutions. Therefore, Annie Frisbie IBCLC, Inc is not a company, inclusive of manufacturers, distributors, or marketers, whose products fall within the scope of the World Health Organization (WHO) International Code of Marketing of Breast-milk Substitutes (1981) and subsequent World Health Assembly (WHA) resolutions (e.g., infant formula, bottles, and teats).